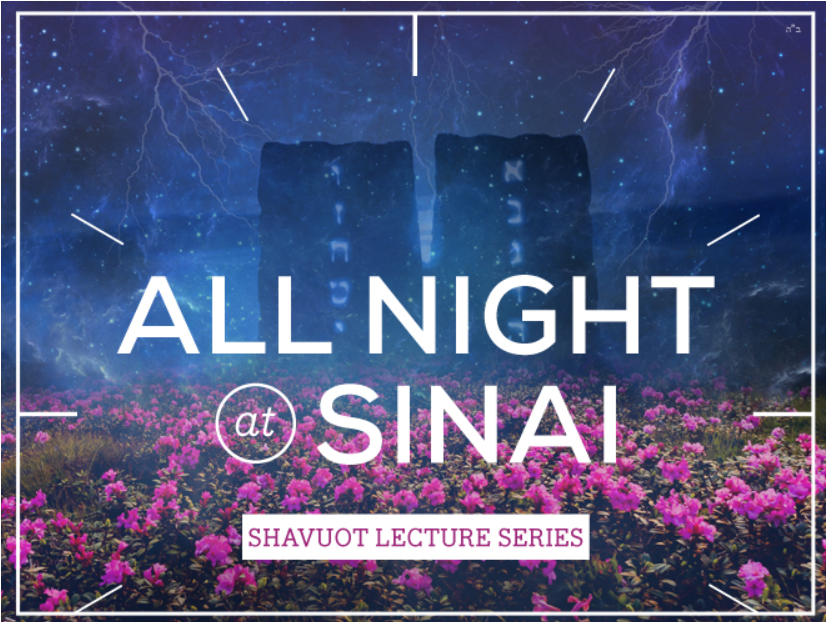 Please join us for an All Night Torah-thon with a pannel of special Speakers!
Thursday, May 25 starting at 10:30pm
(Reading of the Ten Commandments is on Friday, May 26 at 11am & 4pm)
Here is a sneak peek of some of the titles by our pannel of Speakers:
Kan Tzipor: Seizing Magic Moments to do Chessed
Is lab-produced meat kosher? A group discussion
How many Children did Moses have?
Who Received The Torah, The Soul Or The Body?
Understanding Our Destiny: Uncovering the Truth of Our Purpose
Stay tuned for more titles to be announced this week...
Thank you to our Panel of Speakers:
Pat Kadosch
Dr. Frank Felber
Rabbi Mendy Rubenfeld
Octavia Shulman
Rabbi Shneur Polter
Dr. Nathan Rendler
Nancy Levanoni
Dr. Charles Fisher 
Rabbi Mendel Goldstein
Would you like to share a Dvar Torah and join the panel?
Contact Rabbi Mendel with your title today! 
Stay tuned for the rest of the list of speakers and their confirmed titles plus more details about our Special Guest Speaker!
--
There will be plenty of refreshments!
We hope to see you there!
Please RSVP via email to: [email protected].